I have been busy with dyeing wool :) Here is my lastest work but can not choose which one I want to keep and which one to put on the site
Anyway here is the wool done in kool aid.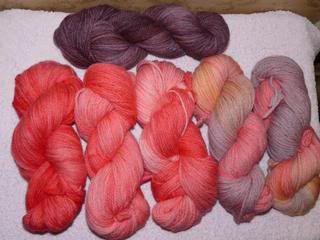 Here is the one I had done for Emily and I want to call it Emily's Rose as it is my favorite colours on Emily and I love Roses.
It also has a red trim but its gone a bit pinky in areas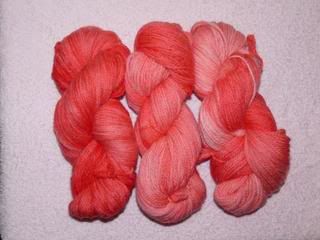 This next lot is going to be called Lyn the reason behind this is I asked Lyn from knitterarty what colours she liked and she said purple, red and orange it has come out paler than Iwas hoping for but I still love it and hope Lyn likes it too.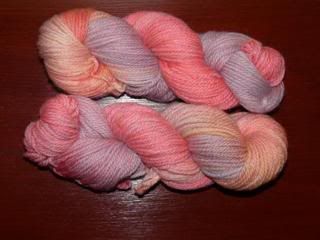 Here is Lyn with the red trim and a dark purple trim